FAN ZONE
Dave Krieg Supports Youth Athletics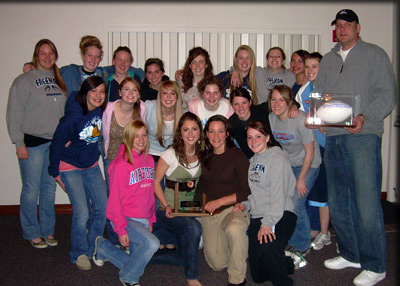 Recently Dave Krieg received a special autograph request to honor the coach of a small school near Spokane: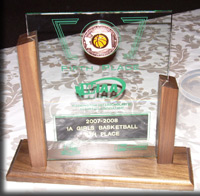 I am the step-father of a sophomore girl who attends a small farming community school south of the Spokane Valley, Freeman High School. She plays on the girl's basketball team and plays for a coach that has been contributing his time and his passion to the sport and to the community for over thirteen years. He has taken a program that was virtually nothing and has developed a program that has consistently earned berths into the North East A league state playoffs. This year is a milestone for Coach Gregg. He has obtained his 100th win.
Coach Gregg is a HUGE fan of Dave's. My request is simple. The girl's team will have an awards ceremony in about a week or so for the basketball season. I would love to be able to present [an autograph] to him then.
Dave was pleased to arrange an autographed football to be sent to Coach Gregg to commemmorate his achievements! Congratulations to the Freeman High School basketball team and to Coach Gregg!