FAN ZONE
Congratulations Coach Gregg and the
Freeman High School Girls Basketball team!
Click here
for the complete story!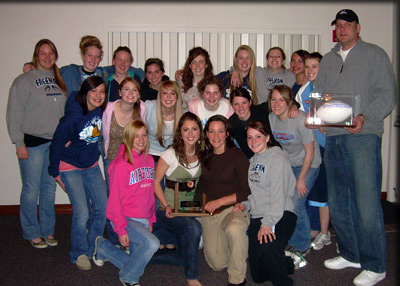 Autograph Inquiries
At this time, the only autograph requests accepted are those from non-profit, charitable organizations providing the autographed item for auction or sale for fundraising purposes.
Your request should be emailed to Autograph Request and should state the name of the organization, the event that is to be held, and the date of the event.
If your request can be honored, an email will be returned to you with a mailing address where you can mail the item you'd like autographed. Your request must be printed on letterhead from the charitable organization and signed by an officer of the organization. Please be sure to enclose a legible return mailing address. All items will be mailed directly to the charity/organization rather than to personal home addresses.
Due to time constraints, travel commitments and high volume of requests, not all requests can be honored.
Dave Krieg is not responsible for uninsured items, items mailed to the incorrect delivery address or items lost or damaged in transit.